Feeling excited to learn all about the List of Best Telugu Serials in Hotstar app? If in that case, we are here to give you an absolute update on it. As per the current TRP, there are certain popular serials that constantly capture the attention of viewers. Thus the name of them however shared below. Before moving to them why are serials playing a vital role in all these days.
The reason behind the popularity of one particular serial might be due to the performance of actors, stories, and any other. Due to the involvement of certain twists and turns, few became very much popular and won certain awards either for playing like the best actor or maybe the best mother or best father or any. Hence people who couldn't watch their favorite serials over TV at that period of time, no problem.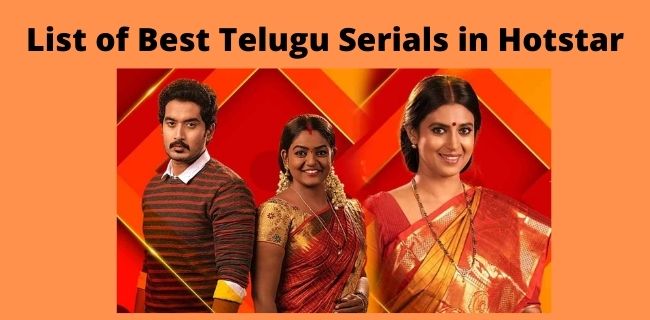 Because we had an amazing digital platform where we can watch out favorite shows, serials, any other conveniently irrespective of time. Thus the name of the platform is Disney+Hotstar. In the same way, popular best Telugu serials could be seen anytime over the Disney+Hotstar. By taking note of all these points, let's now take a look at the most popular best Telugu serials in Hotstar which were completely shared just below.
List of Best Telugu Serials in Hotstar
Finally, we had come to the point. Viewers who were eagerly waiting to know about the best Telugu serials in Hotstar, without making any kind of delay, let's head over to the details straightforwardly.
Karthika Deepam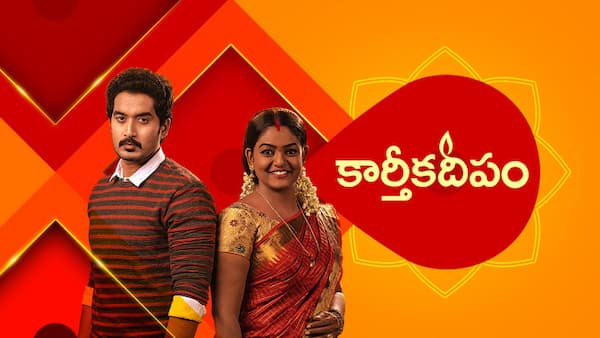 One of the most popular serials in the whole Television industry is Karthika Deepam. It has begun the journey in the year 2017 and took a big hit comparatively. As for how the Star Maa brings continuous entertainment upon introducing one or two new serials/ shows/ any every year, Karthika Deepam is one among them. Its TRP has always been high and continuously without any change casting over the Star Maa around 7:30 p.m. Now you can watch the same not only over the television but also it is available on our favorite digital platform Disney+ Hotstar.
Devatha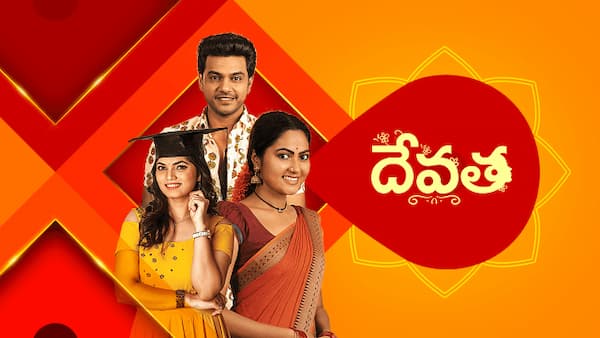 While Devatha, this is another new serial we see telecasting in Star Maa. This show has been introduced in the year 2020 and in the month of August. Within a short span of time, the serial has captured the viewer's attention and it is continuously entertaining them with super twists and turns. At present viewers can watch this amazing serial on TV around 8:30 p.m. telecasting to Monday-Saturday. At the same time, people conveniently can watch this serial as per their free time over the Disney+hotstar.
Guppedanta Manasu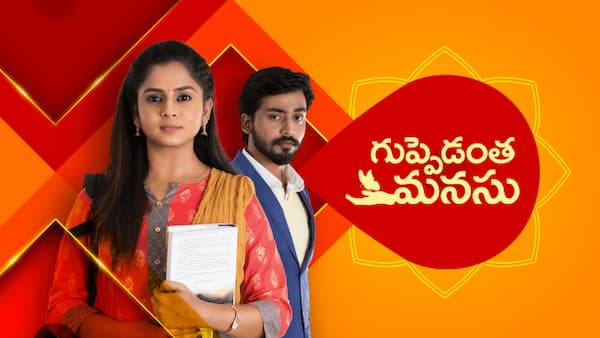 This serial is telecasted over the Star Maa in December 2020. Also, within a short time, it has gained a lot of popularity. All the story revolves around a talented girl who likes to fulfill her dreams going against his father's desicion. We need to see how her life takes a turn while she hit the most popular actor who is playing a lead role as a rishi in the serial. As this is telecasted on TV around 7:00 p.m. few people may miss in watch their favorite one. But worry not! Because the same can be seen even in the Disney+Hotstar conveniently irrespective of time.
Janaki Kalaganaledu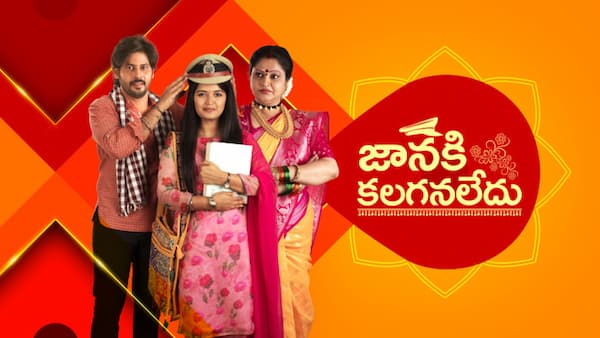 Janaki Kalaganaledu is the best Indian Telugu-language television drama series in the year 2021 and in the month of March. It is airing over the popular channel Star Maa. It might be the remake of a famous serial telecasted over the Starplus so-called  Diya Aur Baathi Hum. All the story revolves around the two personalities Priyanka Jain and Amardeep Chowdhary who play lead roles as Janaki and Ram. In a very short span of time, its TRP has greatly increased. It is continuously entertaining viewers adding great twists and turns. As this is telecasting over the Star Maa around 9:00 p.m. can be seen the same even in the Disney+Hotstar at anytime.
Intinti Gruhalakshmi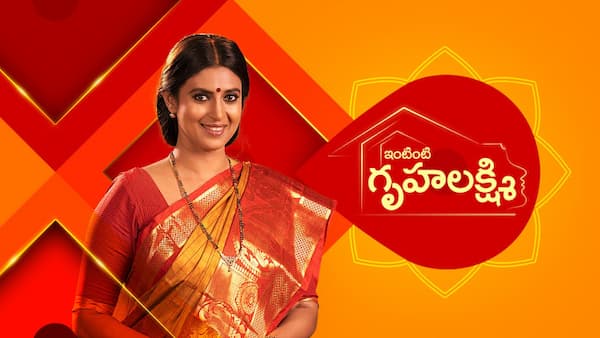 Intinti Gruhalakshmi is one more popular serial airing on Star Maa since Feb 2020. The entire story revolves around the dutiful homemaker who dedicated her entire life to looking after her family's needs. But however, when she got realized how their family took her for granted for anything, she started setting out things turning her life into an independent woman. It's time to watch how she is taking her stand and setting up the things making them go through in the right way. Thus this is usually seen in Star Maa around 8:00 p.m. The good news is the same we can watch on our favorite digital platform so-called Disney+Hotstar.
Chellelli Kapuram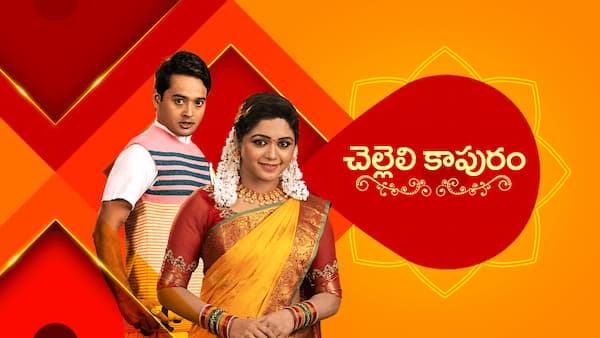 It is airing on both television and at the same time over the Disney+Hotstar. All the story revolves around a woman who gets married against her wish and dreams. This is only to help her younger sister marry the man of her wish and dreams. Thus the sacrifice she made is worth and cost. Viewers started showing interest to watch Chellelli Kapuram which is casting over the Star Maa around 6:30 p.m. People who miss watching never get disappointed. Because we can do watch the same on an amazing digital platform called Disney+Hotstar.
Vadinamma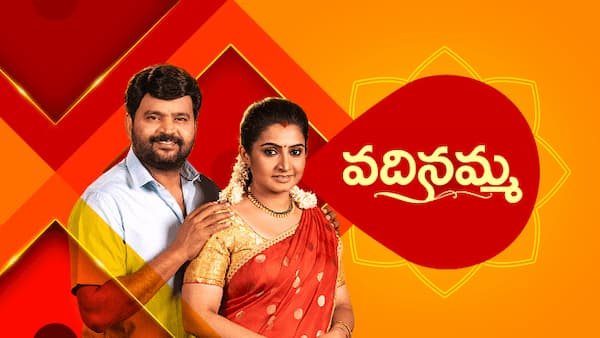 Vadinamma is again one more hit show telecasting since in the year 2019 over the Star Maa. It is one of the best Telugu serials in hotstar. The story revolves around the personalities Prabhakar, Shiva Parvathy, Sujitha, and a few other vital roles. Previously it has been aired around 7:00 p.m. But now if you have seen it is coming around 6:00 p.m. in the evening. Whoever likes to watch this serial and unfortunately couldn't watch on tv, no problem. Because the same can be seen over the Disney+Hotstar application.
Conclusion
As our day starts with hectic work and ends with the same, having a little entertainment in life greatly helps in releasing stress by the end. These days comparatively with the previous time, small-screen shows, serials, and many more entertaining viewers in an excellent way. Anyhow the above were the few best Telugu Serials in Hotstar which helps the viewers to watch their favorite serial as per their convenient free time. To learn more interesting details about Hotstar stay in touch with hotstarapp.live and update yourself by learning many things.