New Disney+ Hotstar annual plans to be available starting from September 1st, 2021. Do you want to know the new updated plans in Hotstar app? If yes, then this guide is for you. The subscription plans on the Disney+ Hotstar application have undergone slight changes and the prices have also been modified. Starting from September 1st, Hotstar is going to provide only annual plans, no monthly plans in Hotstar will be seen.
Disney+ Hotstar or Hotstar is an online video streaming service and OTT platform based in India. It is a subscription-based video streaming service that had two plans namely Hotstar VIP and Hotstar Premium. The VIP one offers all the content with ads and in dubbed language, whereas the Premium one offers ad-free content and that too in original language.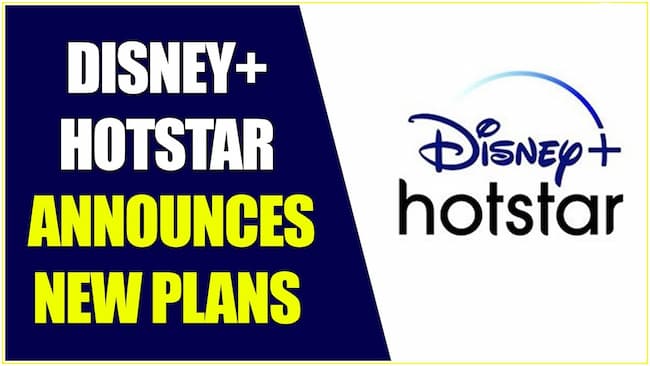 However, the subscription plans have now been changed to give more choices to the viewers. The plans are increased to three now and all of them will provide Indian and English content in their original languages with subtitles and without any dubbed content. If you want to know the details about the updated plans in Hotstar, then get the details below.
New Updated Plans In Hotstar App
The Hotstar application subscription plans are changing starting from September 1st, 2021. The Hotstar streaming media and on-demand platform has made changes to their subscription plans right now. Earlier, there used to be two subscription plans on Hotstar, namely, Hotstar VIP and Hotstar Premium with annual and monthly plans of Rs.399 per year and Rs.299 per month or Rs.1499 per year respectively.
But, now the Hotstar application has introduced three subscription plans with annual memberships. There are no monthly subscriptions available on Disney+ Hotstar starting from September 1st. Here are the subscription plans in Hotstar and the price details of the updated plans in Hotstar.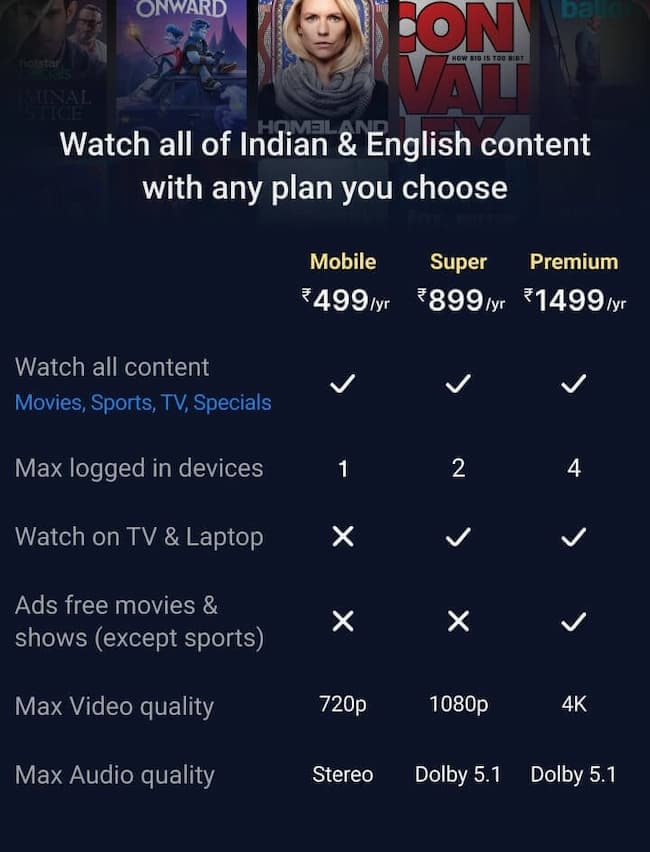 Hotstar Mobile Plan: Rs.499 per year
Hotstar Super Plan: Rs.899 per year
Hotstar Annual Plan: Rs.1499 per year
1. Hotstar Mobile Plan
The Hotstar Mobile plan costs Rs.499 per year and offers all the Indian and English content in their original languages. With this plan, you can use your subscription on only one device at a time and that too on mobile devices only. The mobile plan consists of ads on movies and shows except for sports and the video quality is limited to 720p.
2. Hotstar Super Plan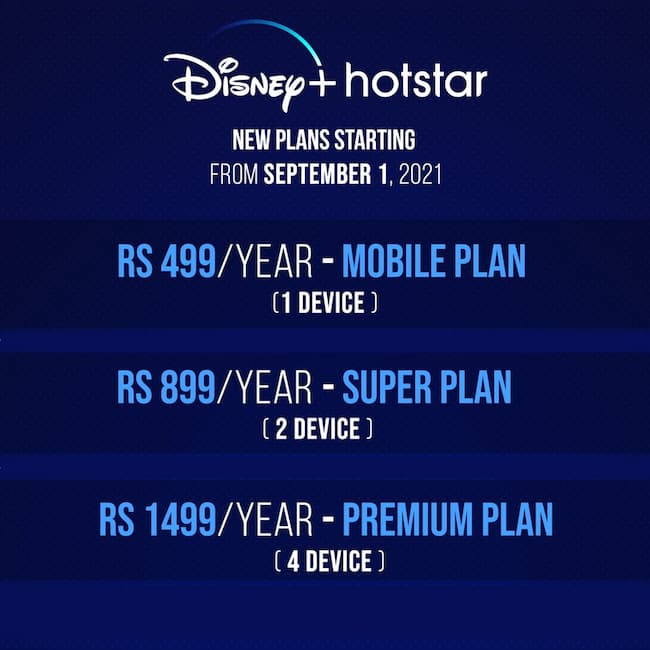 The Hotstar Super plan is the regular-priced one with a decent amount of features. Hotstar Super offers all the movies, TV shows, sports, news, Hotstar Specials, and more, but with ads. With this subscription, you can watch Hotstar on TV and laptop. The number of supported devices is two and HD video quality is available. This plan is available at Rs.899 per year.
3. Hotstar Premium Plan
Hotstar Premium is at Rs.1499 per year. The Hotstar Premium plan is almost the same as the previous Hotstar Premium but with some additional features. One Premium subscription of Hotstar can be used on four (4) devices simultaneously. Not only that, but you can use your account on TV and laptop as well. This plan supports 4K video quality and offers unlimited streaming without any ads. This means you won't be bugged with annoying ads with the Premium plan while watching movies and series, except for the live sports.
Conclusion
The latest and new plans in Hotstar application have been revealed here. Starting from September 1st, the new Hotstar plans will be available. Though the mobile plan is budget-friendly, the Super plan has all the decent features that you need. Check out the plans here and subscribe to Disney+ Hotstar with a plan of your choice. Keep visiting Hotstarapp.live to get more updated information.