Is Disney Plus on Apple TV? Well, yes. Disney Plus is the hottest topic among streaming lovers now. What's more, is now you can watch Disney Plus on Apple TV also. This streaming site is available on so many platforms, you can get the disney plus free trial subscriptions also.
Disney Plus is an American over-the-top, on-demand streaming service where you can watch your favorite Disney shows, movies, and so many American shows just with a monthly subscription. The cost is not so high, and also provides great service. This is the main reason why everyone is loving this streaming site right now.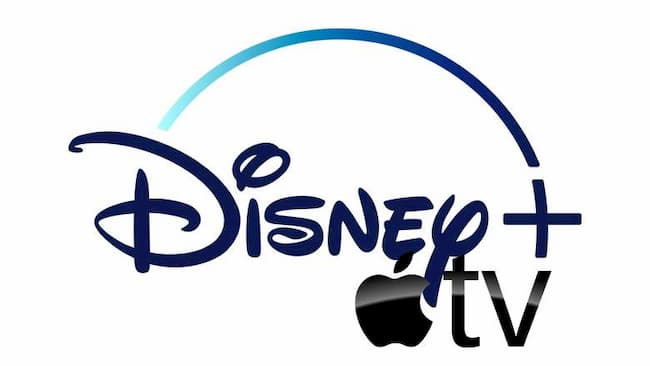 You can download and use this streaming app on various platforms. iOS devices are not excluded. You can also stream Disney Plus on Apple TV now. Here, we will give you the complete guide about how to watch Disney Plus on Apple TV.
Disney Plus On Apple TV
Disney Plus streaming service is home to more than 500+ movies, 7,500 episodes, and many more Disney classics shows. There can't be a person who doesn't like this app. From Spider-Man and Avengers to Doraemon and Mulan, so many Marvel, Pixar, Star Wars, and many other studio's movies are available.
Earlier, there was a free trial for the new subscribers. But, now there is no free trial option. You have to purchase a plan to watch the videos. The monthly plan is $6.99 whereas the annual plan is $69.99. By choosing the yearly subscription, you can also save up to $14.
Disney Plus Compatible Devices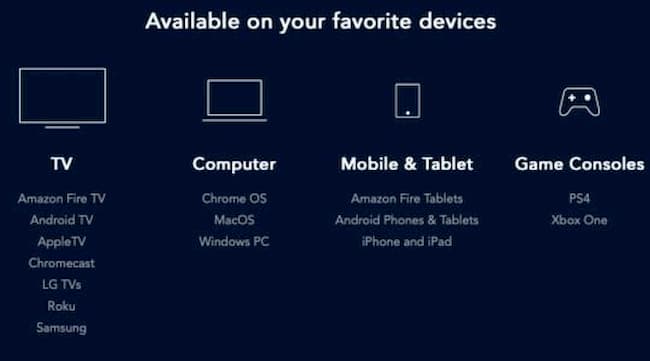 Disney Plus streaming service is compatible with almost all devices. Only one or two devices are left that can't access Disney Plus. Here are all the smartphones, computers, TVs, and gaming consoles that can be used to watch the Disney Plus app.
Amazon Fire TV
Android TV
Apple TV
Chromecast
LG TV's
Roku
Samsung
Chrome OS
macOS
Windows
Amazon Fire Tablets
Android Phones & Tablets
iPhone and iPad
PS4
Xbox One
Disney Plus is not available for Nintendo Switch users. They have to wait until the Disney Plus app is released on Nintendo Switch.
Apple TVs Compatible With Disney Plus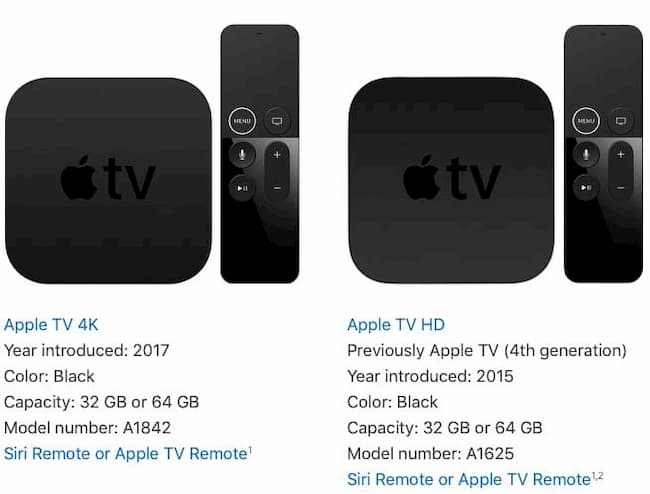 Not all Apple TVs can access the Disney Plus app. The requirements needed on an Apple TV to get the Disney Plus app are:
HD 32GB – A1625
4K 32GB – A1842
4K 64GB – A1842
The Apple TVs older than these versions are not allowed to use or access the Disney Plus app. However, there is an alternative option for old TVs to use the Disney Plus application.
How To Download Disney Plus On Apple TV
The installing process for Disney Plus on Apple TV is quite simple and straightforward. Firstly, you need to sign up for an account using a browser. Follow the simple steps given here to download Disney Plus on Apple TV.
On your iPhone or iPad, open the browser.
Go to Disney Plus sign-up page.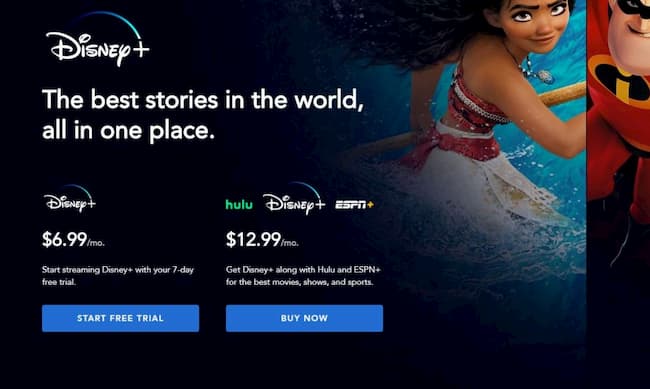 Click on "Buy Now" and select a suitable subscription plan.
Sign up using your email id and password.
Now, open your fourth generation or later Apple TV.
Go to the "App Store" and search for "Disney Plus".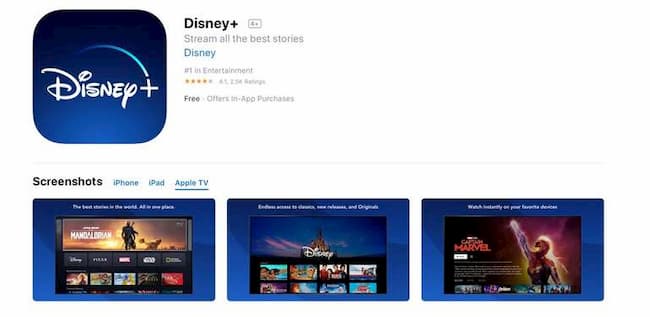 Click on "Download".
After successful downloading, open the app.
Log in to your account with your ID and password.
And it's done. Now you have successfully downloaded Disney Plus on Apple TV. Watch all your favorites on a bigger screen now.
How To Get Disney Plus On Apple TV Of Older Version
Since we all know that the Disney Plus app can't be downloaded on older Apple TVs, there is still an option available through which you can access Disney Plus content on your ATV. For this, you need to use the AirPlay app. Follow the steps given below to stream Disney Plus on Apple TV with a non-compatible version.
Make sure to install AirPlay on your iPhone.
Now, connect your iPhone and Apple TV to the same internet connection.
On your iPhone, open the Disney Plus app.
Play whatever video you want to watch on the TV.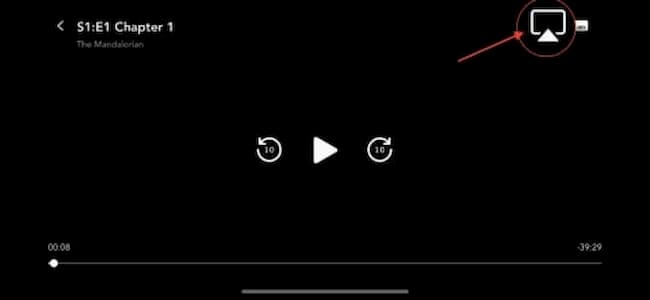 On the top-right of the screen, tap on the AirPlay icon.
From there, select the "Apple TV" option.
That's it. Now you will get the content of Disney Plus on your older Apple TV. You need to do this procedure every time you want to watch a certain video. You can't download the app itself on your TV.
How To Download Disney Plus Videos For Offline Streaming
If you want to download some videos from Disney Plus content to watch later or to stream whenever you want, you can download them and can view them in offline mode. Watching offline videos is the best way to save your mobile data and also you can watch as many times as you want.
Here is how to download Disney Plus videos on iOS devices.
On your iPhone/iPad, go to the Disney Plus app.
Click on the "Shows & Movies" tab.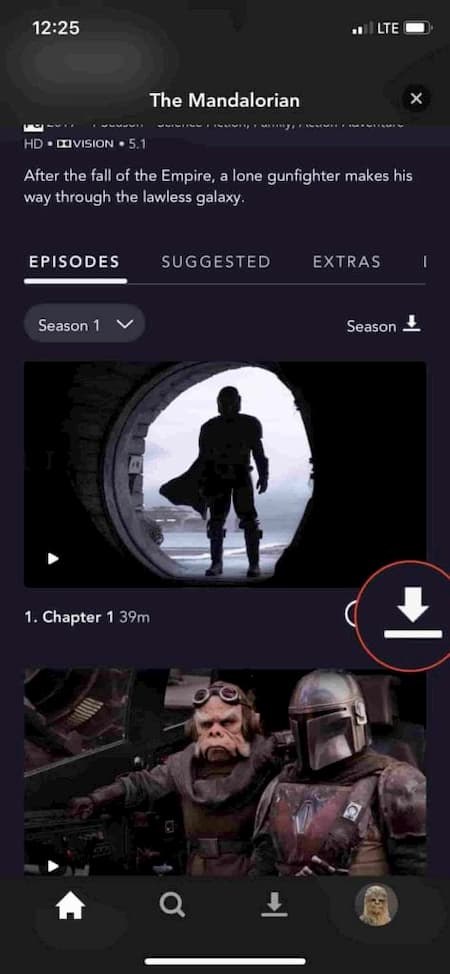 Select the video/show/movie that you want to download.
Next to the Play button, you will see the "Download" button.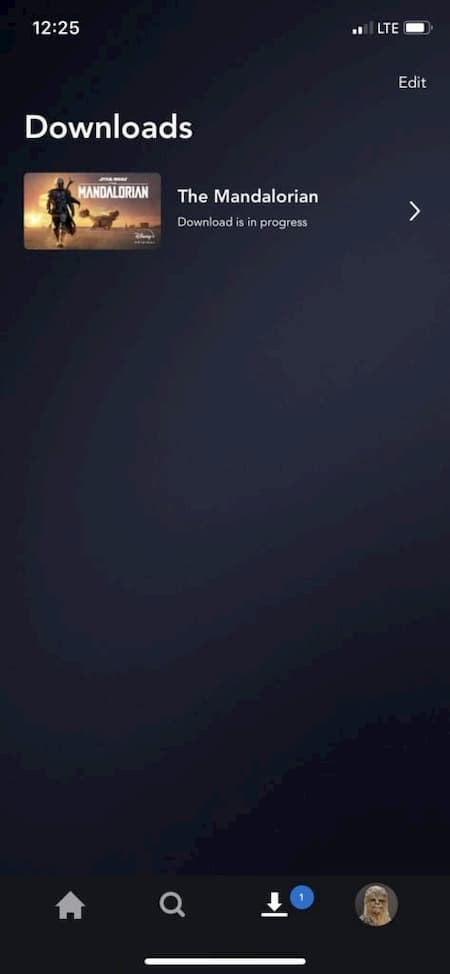 Tap on the download button and your video will be added to the Download Queue.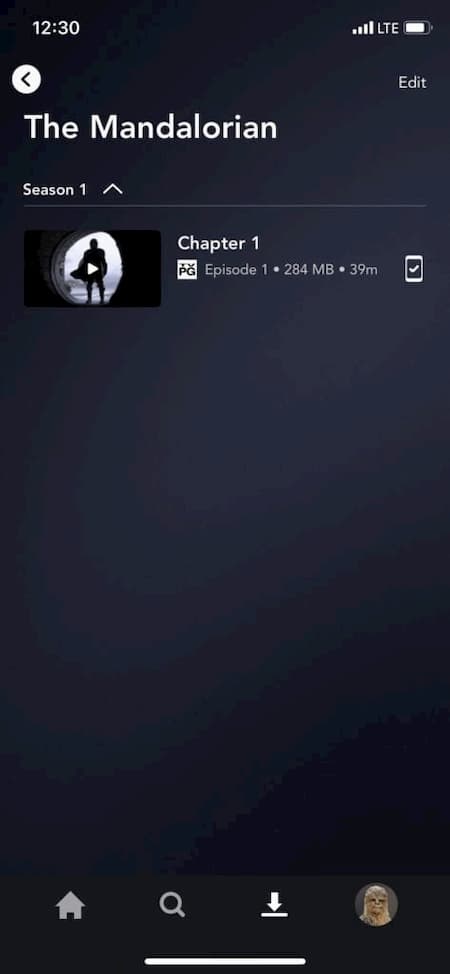 Wait for a few minutes until the download is over.
Sometimes, your videos can't be downloaded on a mobile internet data connection. This is due to the default settings in your app that only allows the download on a Wi-fi connection. To change the settings, follow the steps given below.
Go to the Disney Plus app on your device.
Open your profile by tapping on the bottom-right corner.
Now, select the "App Settings".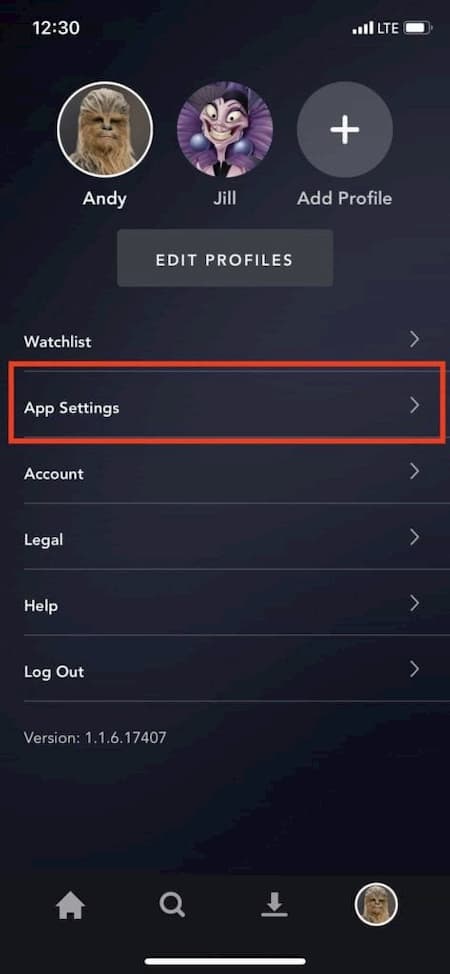 Next, disable the "Download over Wi-fi only" option.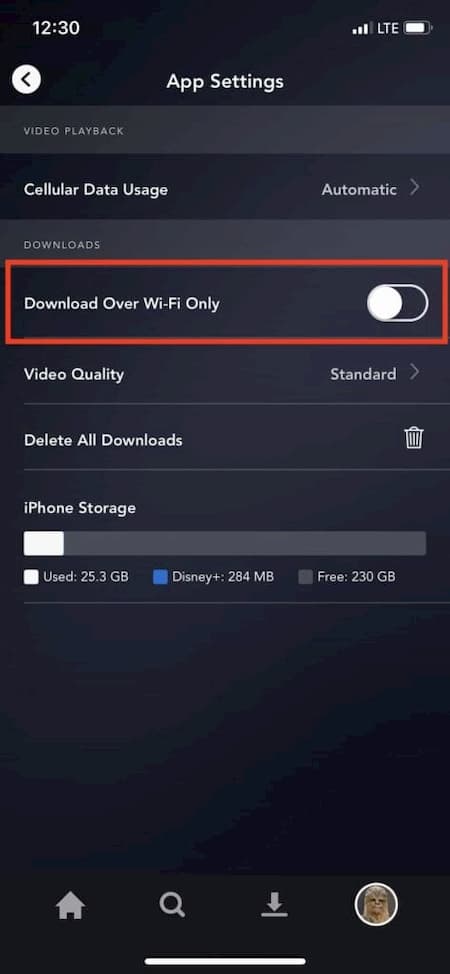 Toggle the switch to disable/enable the option.
Now, you can easily download your videos over a mobile data or Wi-fi connection. You can watch the downloaded videos anytime without using your internet.
Also Check: Disney plus student discount
Conclusion
We hope you got the useful information and complete guide of Disney Plus on Apple TV. Download the app on your TVs and start streaming. You can also use AirPlay if your TV is of an older version. Get yourself a Disney Plus subscription and watch all the amazing content. For more related articles, visit our website Hotstar App.