You have a Disney Plus subscription but confused about what to watch on Disney Plus right now? Well, this is everyone's problem. We just waste half of our time deciding what to watch on Disney Plus or any other streaming app. And it becomes more confusing when you have a lot of options.
Disney Plus is an American on-demand and over-the-top video streaming service owned by The Walt Disney Company. This streaming service has not even completed 2 years but has everyone's favorite now. Now, this streaming service has more than 87 million subscribers around the world. Disney Plus offers more than 7500 episodes of series and more than 500 films.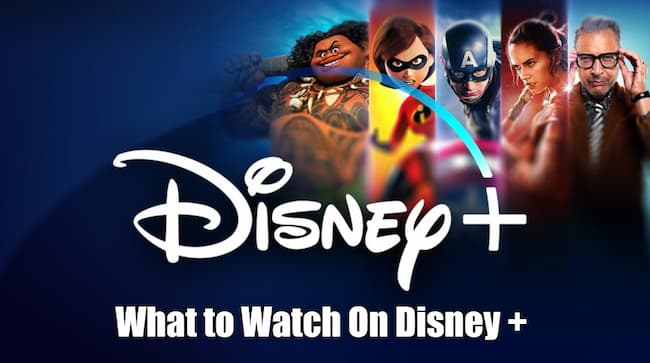 So, if you want to get a list of what to watch on Disney Plus shows and movies, then here we have given for you. We have listed the best shows and movies on Disney+ that are worth watching.
What To Watch On Disney Plus
So, now here we have given what to watch on Disney Plus. Below are the best Disney Plus TV shows and movies that you must watch once. Excellent storyline and amazing characters are the most attractive thing in the Disney Plus shows.
WandaVision (2021)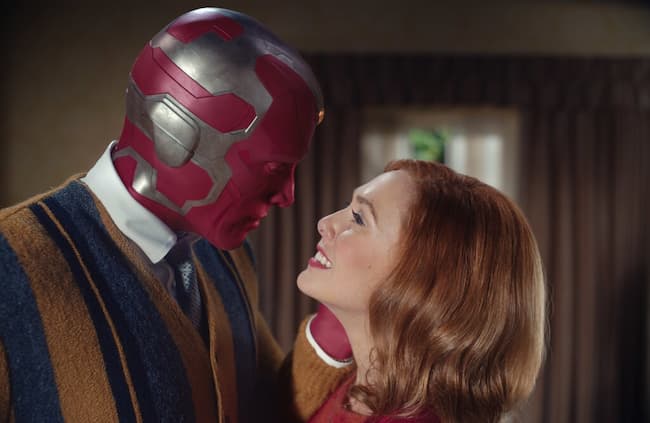 WandaVision is a Television miniseries released on January 15, 2021, by Marvel Studios. This TV show consists of one season with only 9 episodes. 3 of them already aired and the remaining are yet to come. The cast of this series is Elizabeth Olsen as Wanda Maximoff and Paul Bettany as Vision. The story takes place after the event of Avengers: Endgame in which Wanda and Vision live in an urban town trying to hide their powers. But, under critical circumstances, they get to know that things are not what they look like.
Muppets Now (2020)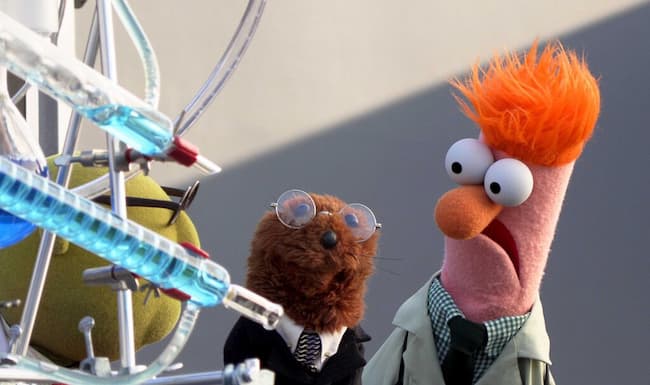 Muppets Now is a Television series produced by The Muppet Studios and is released on Disney Plus. This is a comedy series directed by Kirk Thatcher and consists of several segments in one series. Muppets Now is a show consisting of multiple segments like a game show, a cooking show, a talk show, all of them are bridged together by a Scooter. This is a must-watch TV show we would recommend on Disney Plus.
The Mandalorian (2019-Present)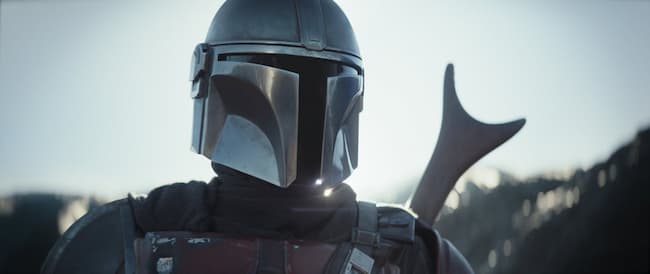 The Mandalorian is one of the best Disney Plus TV shows. The first season was released in 2019 and was a  huge hit. This TV series is a sci-fi adventure based and taking place between "Return of the Jedi" and "The Force Awakens" events. This is the first live-action TV series from the Star Wars franchise. The second was released in October 2020 following the storyline and continues it from the first season. The main protagonist of the show, Din Djarin is an orphan who was adopted and trained to be a Mandalorian.
The Simpsons(1989-Present)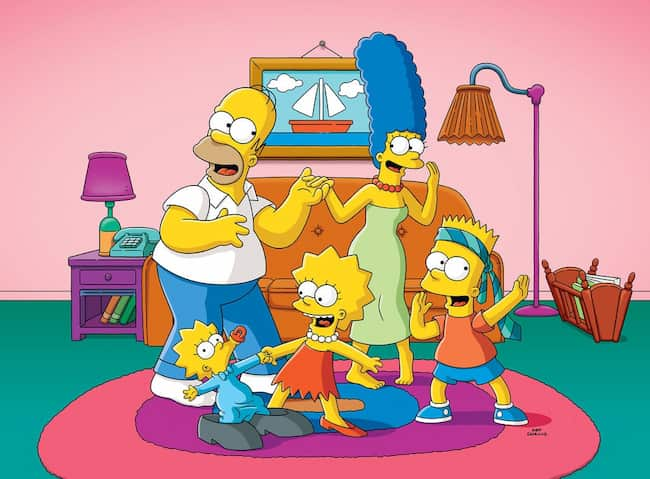 The Simpsons are one of the must-watch TV shows on Disney Plus. This series of the TV show has been running since 1989 successfully with amazing popularity. It has 32 seasons till now and more to go. The story revolves around the town of Springfield where a working-class father Homer Simpson and his dysfunctional family deal with comical situations and the ups-and-downs of life.
Man in Space (1955)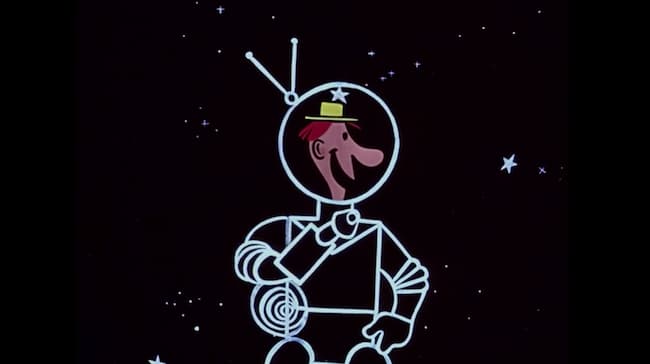 Man in Space is an episode of the American TV show "Disneyland". As the name implies, this show is totally set up on astrophysics, rockets, spaceships, parts of time travel, and much more. This show depicts what situations can occur when animated scientists enter space.  Overall, the episode is very fun and also interesting to watch.
Clouds (2020)
Zach Sobiech suffered from osteosarcoma(bone cancer) and at the age of 18. He used to have an ambition of becoming a good singer and to start his own band and release an EP. His single, "Clouds" became viral on YouTube and also ranked number 1 on iTunes.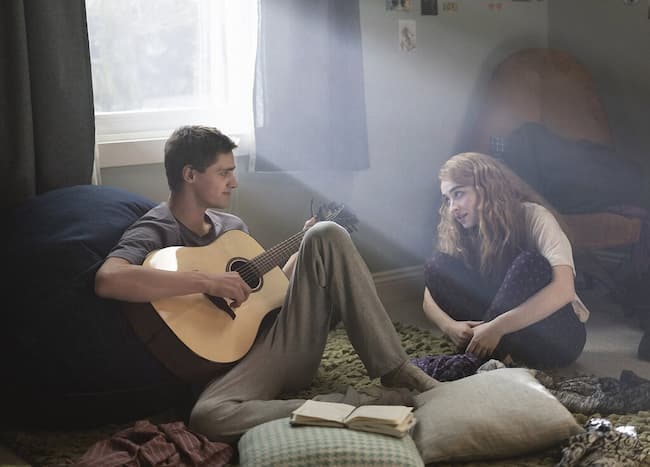 Based on his life, the movie Clouds was released in 2020. This is an inspirational story with a love triangle, drama, and tragedy. When looking for what to watch on Disney Plus, this is one of the best.
Hamilton (2020)
Hamilton is a historical fiction musical film based on Ron Chernow's biography Alexander Hamilton released in 2004. The story is divided into two acts. The first one is a musical, in which Alexander Hamilton, an orphan who is an immigrant of the Caribbean island of Nevis. He struggles hard to move forward in his musical career.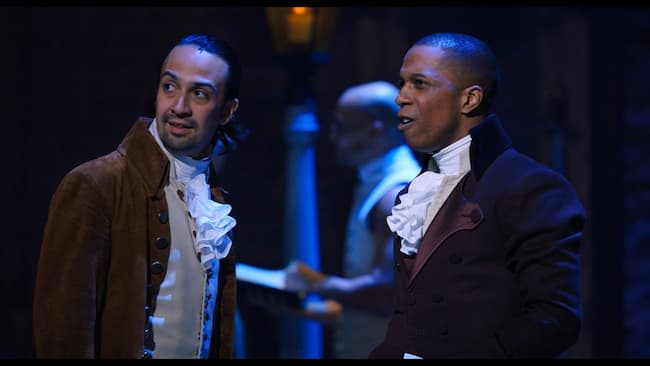 In the second part, Alexander is seen in a war. Under war situations, his son dies, and ultimately the main character also dies. Hamilton was praised by critics for its performance, visuals, directions, and is one of the most-streamed movies of 2020.  American Film Institute named it one of the best films of 2020.
Soul (2020)
Soul obviously comes on the must-watch list when you are looking for what to watch on Disney Plus. A middle-school music teacher, Joe Gardner, dreams of pursuing his career in Jazz. On his way to the piano show, he falls down a manhole and enters the after-life.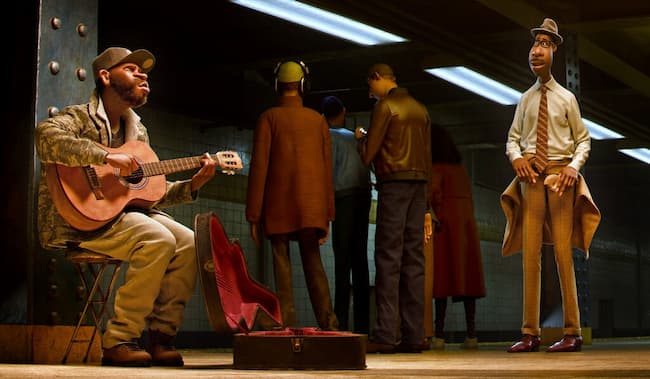 The story takes multiple twists and turns and fills your room with laughter. This computer-animated comedy series is absolutely amazing to watch.
The Greatest Showman (2017)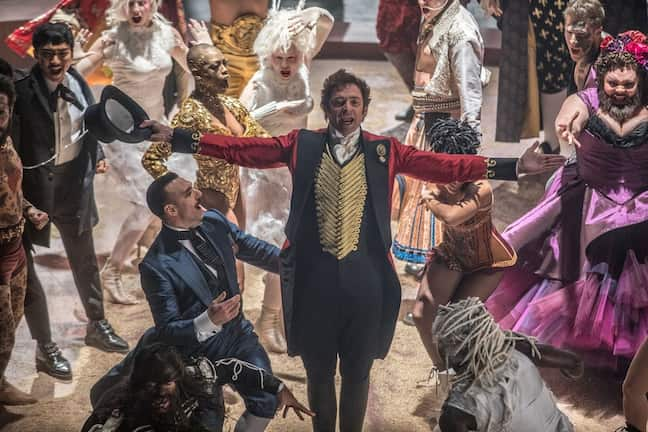 The Greatest Showman is a tribute to P.T.Barnum and is based on the story of P.T.Barnum's creation of Barnum's American Museum. Released in 2017 and directed by Michael Gracey, this movie received an unexpected success. This movie totally revolves around music.
Star Wars: The Last Jedi (2017)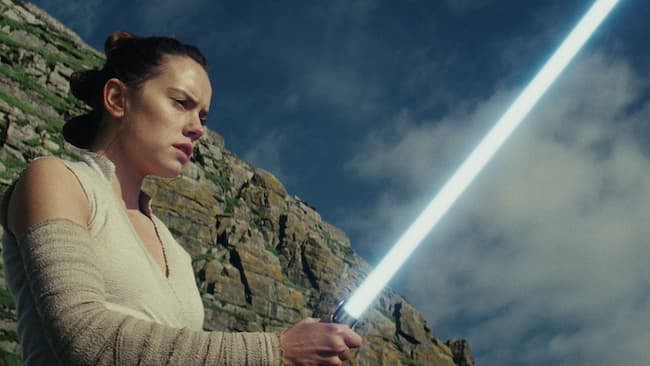 Star Wars: The Last Jedi is a space opera film and was a huge box office hit. This is the third installment of the Star Wars sequel trilogy and the eighth episode of the Skywalker Saga. Star Wars: The Last Jedi is the sequel to The Force Awakens released in 2015.
Best Movies & Shows To Watch On Disney Plus
Here are other best must-watch TV shows and movies released and available on Disney Plus. Disney Plus has a large collection of movies and shows that can make you entertained anywhere and anytime. Just pick any movie from the given list when you can't decide what to watch on Disney Plus.
Folklore: The Long Pond Studio Sessions (2020)
Phineas and Ferb the Movie: Candace Against the Universe (2020)
Isle of Dogs (2018)
Thor: Ragnarok (2017)
Hidden Figures (2016)
Queen of Katwe (2016)
Inside Out (2015)
The Fault in Our Stars (2014)
Gravity Falls (2012-16)
Kim Possible (2002-07)
DuckTales (1987-90, 2018-present)
Schoolhouse Rock!' (1973-2009)
Ratatouille (2007)
WALL-E (2008)
Iron Man (2008)
Sky High (2005)
The Princess Diaries (2001)
The Straight Story (1999)
Beauty and the Beast (1991)
Home Alone (1990)
Other Similar Articles on Disney Plus
Final Words
If you can't decide what to watch on Disney Plus, then we hope our article has helped you to do so. Make a list of movies you have decided to watch after knowing the best movies list from this post. You can binge-watch all the amazing movies whenever you want to. We hope you liked this useful article. For more related articles, visit the Hotstarapp.live website.